11th NADA Auto Show 2015, is organized by Nepal Automobile Dealers Association (NADA)  in Kathmandu from September 15. If you are looking to buy the new Bikes and automobile, the NADA auto show is better option where you can find the various offers and different models. NADA Auto Show 2015 will continue till September 20.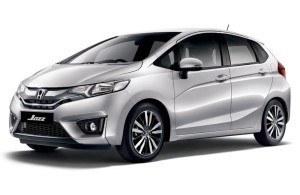 The show usually have participation of all the major and famous car brands in Nepal like Daihatsu, Fiat, Ford, Honda, Hyundai, Kia, Nissan, Skoda, Suzuki, Tata, and Volkswagen. Honda Jazz is new attraction of NADA Auto Show 2015 by Syakar, an authorized Honda car dealer.
NADA Auto Show 2015 also features famous motorcycle brands in Nepal like Bajaj, Hero, KTM, Mahindra, Royal Enfield, Terra Motors, TVS, UM Bikes and Yamaha.
The NADA Auto Show have separate sections for two-wheelers, four-wheelers and commercial vehicles. There are separate stall to raise awareness among visitors regarding traffic rules to reduce bike accidents in Nepal.